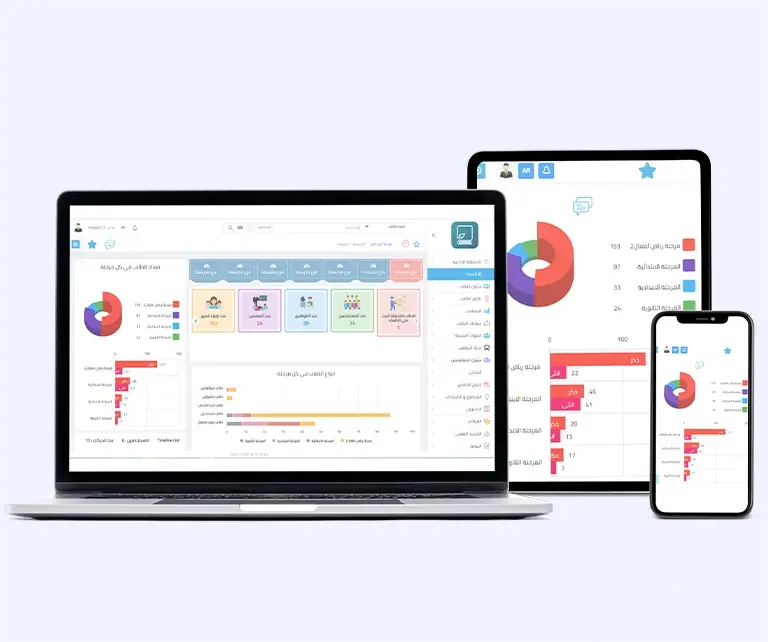 Pioneers E-School
An integrated school management system that helps complete the school's daily administrative and educational processes. Easily and quickly to get better efficiency and save time and costs.
use the latest e-learning technology, contains the school management system (SMS) with applications of student management, human resources, finance, transportation, library management, learning management system (LMS), a telephone application, school website, classrooms, and virtual meetings, as well as a practical application of the latest teaching methods to keep pace with the digital transformation of education.
Perfect School Management System to Meet Your Institution Needs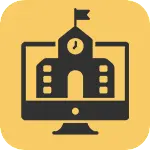 Powerful features for your Institution
We provide everything you will ever need to run an education institution, for giving guaranteed and better results.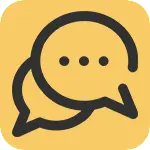 Powerful Communication Platform
Keep constant communication with parents and increase student engagement with teachers.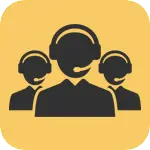 Dedicated customer support team
A quick and easy to implement system with a strong support mechanism. Help centre, Video library and a call/email away dedicated support team to help you succeed
All-in-one Integrated Solution for School Management
Using the school management system Pioneers E-School, you can get rid of the paper system and switch to IT infrastructure. We offer a web-based cloud platform offering an affordable solution for the administration of private and international schools. That's because Pioneers E-School provides a variety of solutions: SIS, SMS, LMS, and CMS in more than 15 Modules.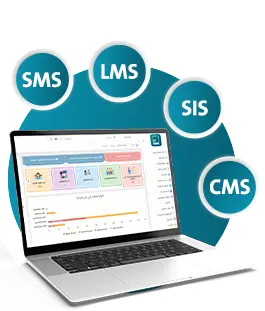 Efficient and Effective School ERP Software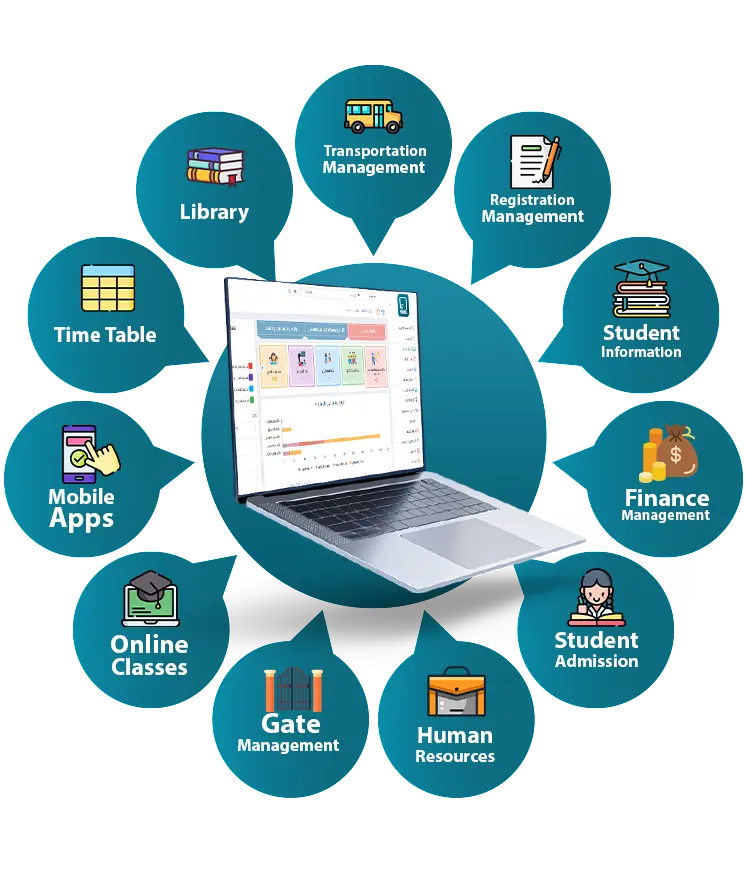 The Pioneers E-School platform is perfect for Independent and International schools globally. It is used by everyone involved within the school community, from data administrators, admissions and finance/HR teams, teachers to students and parents, Pioneers E-School makes all tasks easier.
Why you should choose Pioneers E-School ERP?
Regular new features & updates
All in one integrated platform
100% Cloud-Based Platform
Dedicated support team
Quick and easy set-up
Customizable system
Multi-branch enabled
Complete Learning Management Solution
Pioneers E-School system provides an integrated online learning platform through automation to easily create an online classroom environment by integrating with remote meeting software such as Microsoft Teams, Zoom, WiziQ, and jitsi. The Learning Management System (LMS) provides a communication environment between teacher and student and enables them to easily participate, interact and know all their data and reports.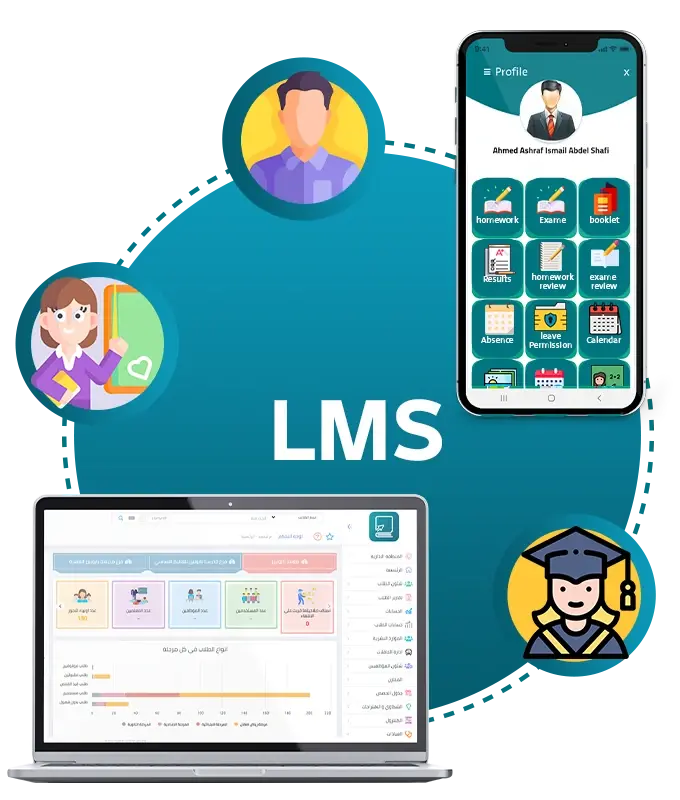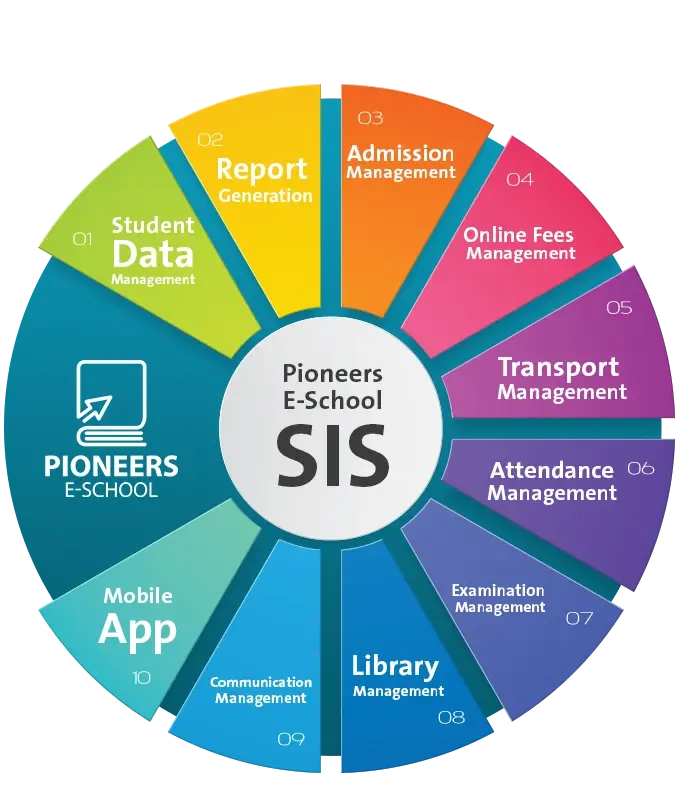 best online student information management system
Using Pioneers E-School student information system, schools can manage an enormous amount of student data in one place, and enhance data security in the most cost-effective way. Administrators can manage features such as registration management, admission, attendance records, test performance tracking, task management, and much more.
It also ensures that schools have full control over their data with a security and backup feature, as well as a student information System (SIS) that helps monitor a student's learning performance and make data-driven decisions to improve their academic development.
It can be used for one branch of the school or multiple branches through one account credentials to make it suitable for all schools with different sizes.
An advanced School Management App to connect All the stakeholders
The School Management App is an easy-to-use mobile application with an amazing features to keep everyone interactive and constantly updated to manage the day-to-day operations of schools.
The Application can be used on multiple operating systems (IOS and Android) by all members parents, teachers, and students. You can now enjoy the benefits of having a dedicated mobile app for school management in the name of your educational institution that will coincide with the school's ERP system and stay in constant contact with everyone.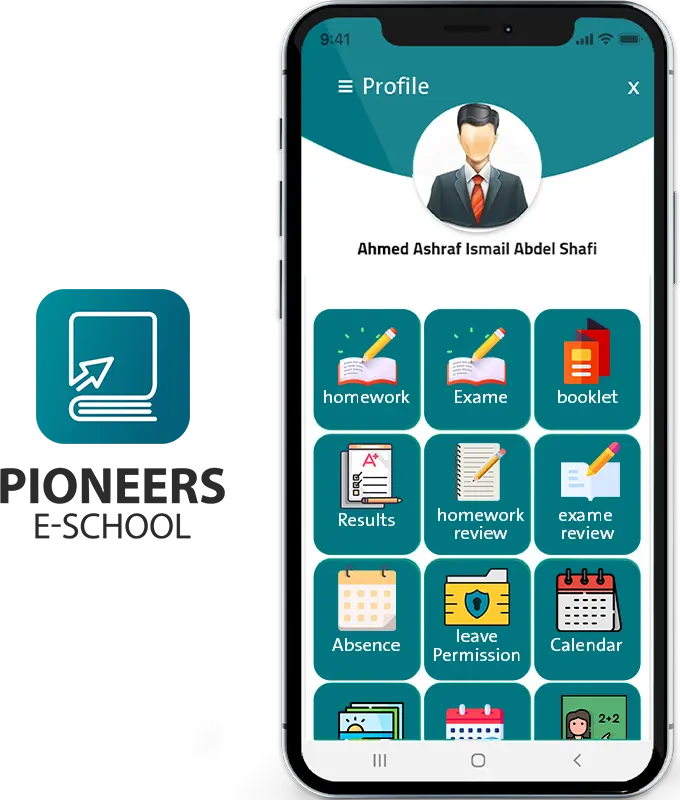 Pioneers E-School ERP for All Types of Schools
The Pioneers E-School ERP system is administered by many private and state schools; It has multiple sections including schedule management, attendance, online classes, exams, grade books, mobile learning, library, transport, school calendar, events, and much more. It has a full human resources module to manage payroll and employee payroll vouchers. Financial management helps you plan and allocate different fee structures for students. You can order a free demo.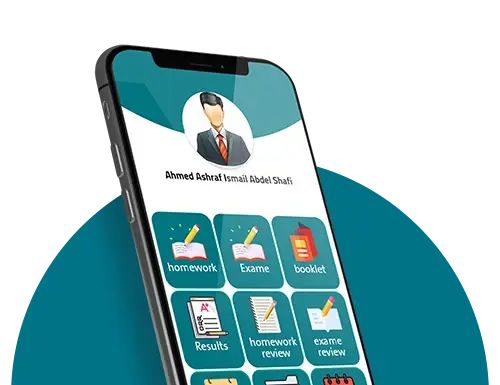 Learning Management System (LMS)
Pioneers E-School provides an integrated system for online learning to easily create a smart online ...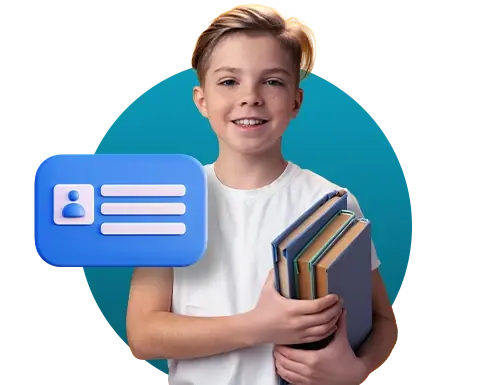 Student Information System (SIS)
The Student Information System (SIS) helps schools coordinate and manage administrative and educatio...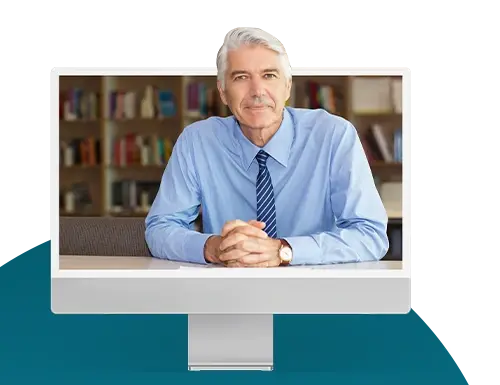 School Management System (SMS)
Pioneers E-school (SMS) is an integrated management system with all the tools needed to manage priva...
A new system with a new idea will change the concept of educational technology in schools.
Experience the new age School Management Software. Using the latest e-learning technologies.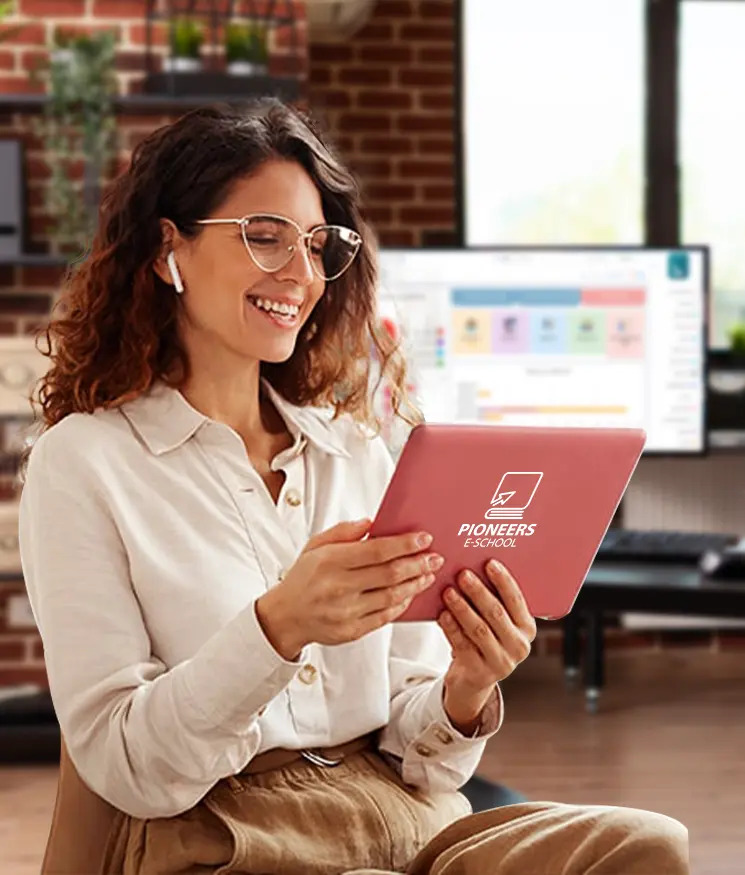 Frequently Asked Questions
Want to know more about Pioneers E-School, how we function, and what benefits we add to education? Have a look at frequent queries and their answers.
How does Pioneers E-School System benefit school owners?
Reduces administrative hassle
Be it student admission or generating reports, everything can be turned into a digitized process that saves manual work and reduces errors. Time-consuming tasks like marking the attendance, creating timetables, generating payslips, sending emails or messages to parents can be automated with this system. Even reports that help teachers and school staff can be generated with a click that saves precious time in the process.
Saves time and money
Everything from stationary to storage space can be saved by making use of the ERP system effectively. There is also a reduction in the cost of communication as you no longer have to call and send messages to the parents to let them know about the various upcoming events in the school; the Pioneers E-School ERP does that. Add to this the various automation features and every stakeholder ends up saving a lot of time.
Data security
With role-based access in ERP, the data remains secure. You can choose to share and hide certain data with different stakeholders and as everything is online, there's no fear of losing out on important data and records.
How does Pioneers E-School System benefit teachers?
Better Teacher-Student Collaboration
With an Pioneers E-School ERP system in place, students and teachers can collaborate even beyond the classroom. This bridges the communication gap and students can get their queries resolved online as well. This can be a great benefit for all those students who are wary of raising their questions during the class.
Enhanced Teacher-Parent Communication
In times when everyone is busy, a parent just has to log in with their credentials on the Pioneers E-School ERP system and they can access their ward's attendance records, performance records, contact the teachers regarding the same, and so on. This improvises the communication between the teacher and parents as there are timely updates that encourage transparency.
Simple & Easy to use for Teachers
Designed to engage teachers and parents؛ No expertise is required to quickly accomplish a task, where teachers can reduce time in planning and focus on execution. Assessments and homework become easy to assign and teachers don't need to manually followup thus saving time.
Request trial version
Please fill in your details to get a free online demo